April 2023 - Jam Session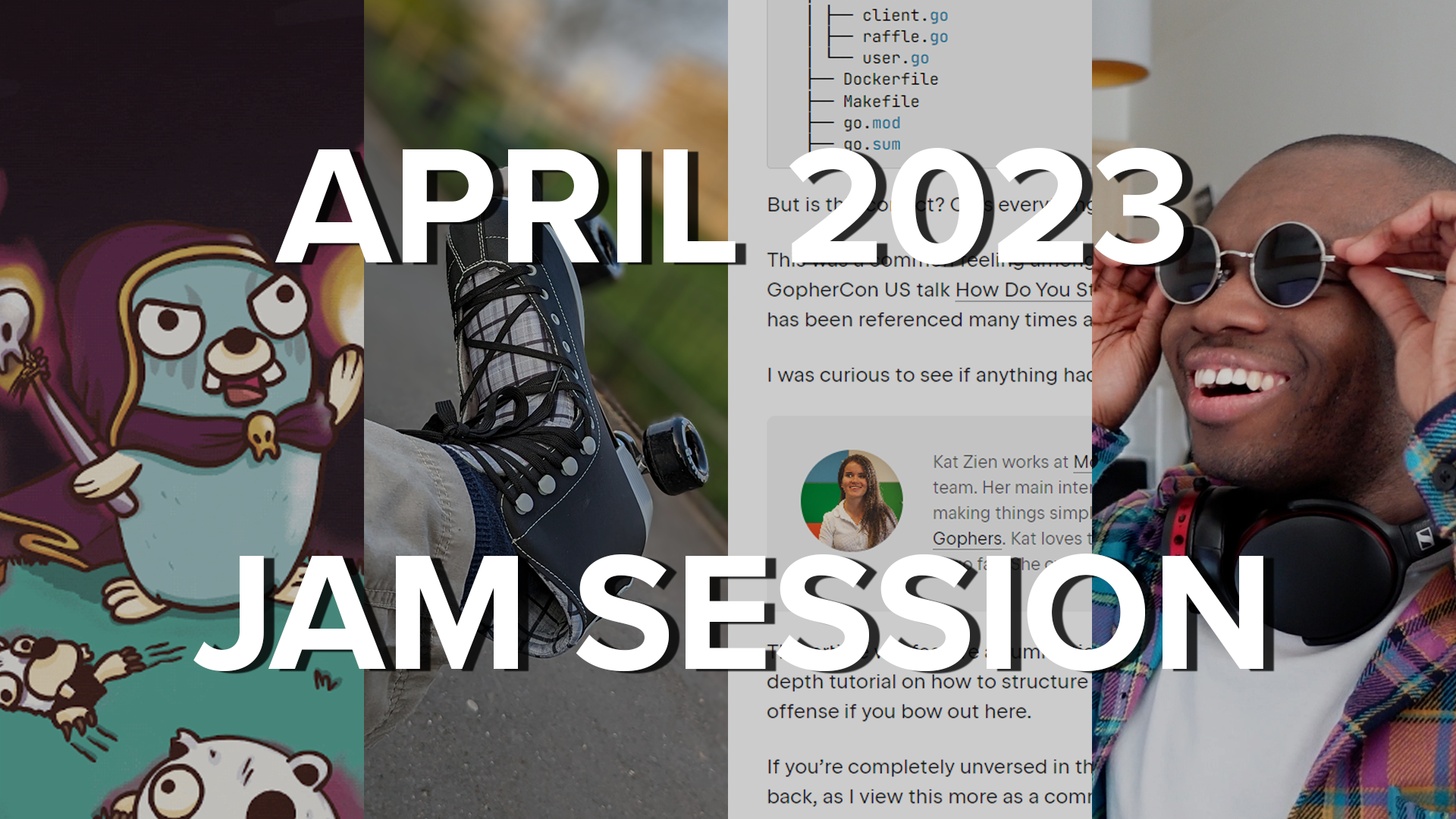 Man, it feels weird to be typing again. I feel I've locked myself behind the video editing screen the past few weeks. Though, with what I want to do in May I don't see that changing soon.
Anyway, as I've severely lost time for any in-depth writing, here's a quick re-cap of some of the interesting things from the past month.
What's new is What's New
I can now 'technically' add 'professional video editor' to my CV, though my showreel would consist entirely of this video, and maybe a bit from a D&D series.
Next time, I'll likely incorporate the video editing team, to help it look even more professional, but for a first shot I'm pretty happy with how it came together.
An Interview With Kat Zien
I don't know if this counts for April, as the interview took place in March, but they published it in April so I think all's fair in print and production.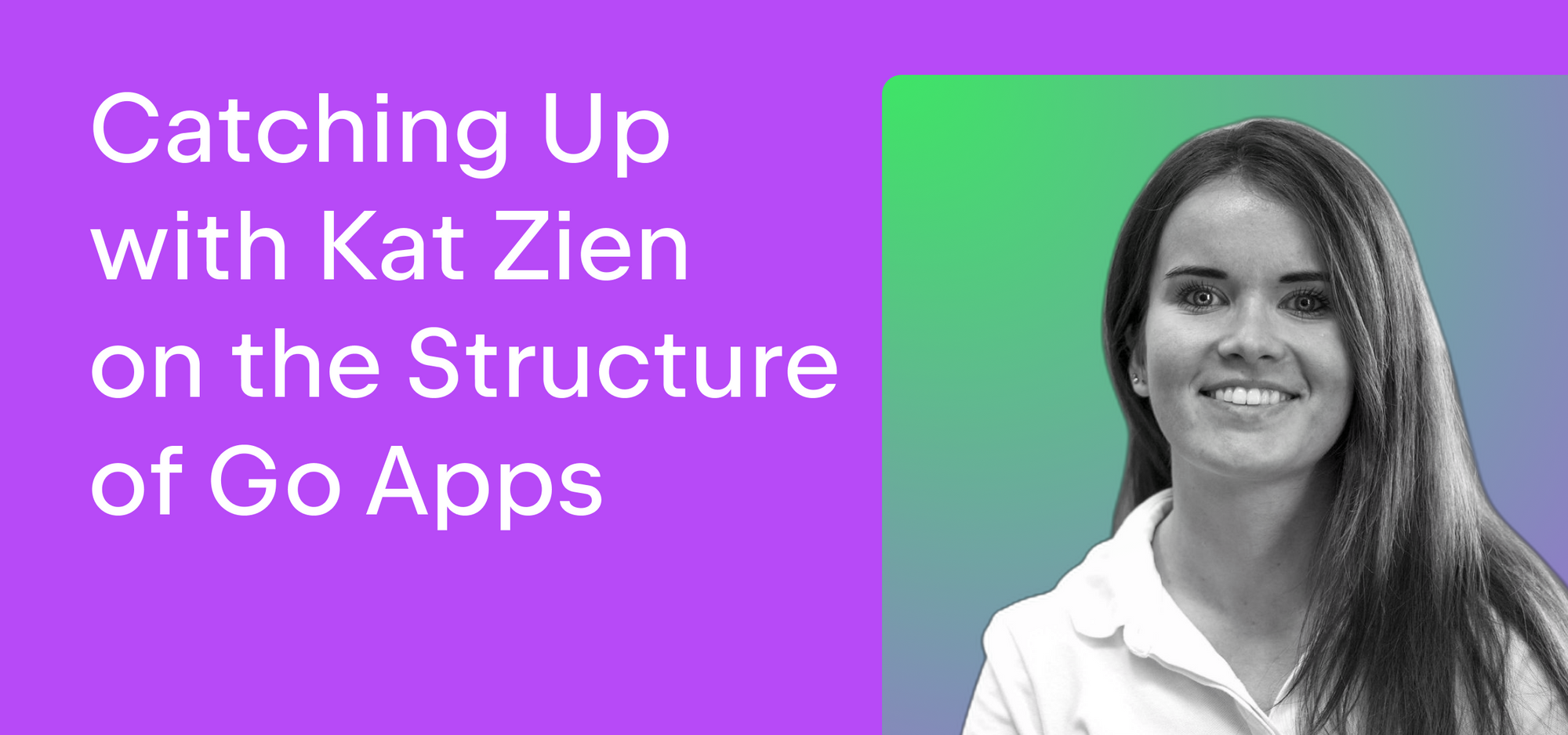 Link: https://blog.jetbrains.com/go/2023/04/11/catching-up-with-kat-zien-on-the-structure-of-go-apps-in-2023/
Other than making a funny error with my LinkedIn post, by not including the article within it, I was a fan of  how it came together and the interview itself.
The Secret Life of a GoRoutine - Jesus Espino
I stand by what I said. These slides from April London Gophers are really cute! You can see a sneak peek in the thumbnail to this article.
Learning How To Roller Skate
Not sure what the longevity of this hobby is going to be, but I think a mini-goal would be to skate to and from the gym. (Maybe not on leg day lol).
It's not a far journey, but there are main roads and traffic lights and diverse terrain, so once I have the confidence and skill to do that route safely I think I'd have given this hobby a superb try.
Still several months away, though.
Goals For Next Month
I want to create informative video content. The reason is twofold. 1. I think it inspires my creativity more than my writing does. 2. There's a higher chance my friends will actually watch my videos, than read my writing. Well, as long as the video is short.
Jokes aside, my biggest blocker right now is honestly me. It's tricky to define the problem, but because it takes so long for me to make things, I'm trying to hunt for a concept where I can still create something watchable and enjoyable that is informative, but also doesn't absorb most all my time.
An example is that with the What's New video, it's only around 4-5 minutes long, but it took me around a week+ to make.
This other video I created this month, that won't be out for a while, also took a week to put together and that one was only 3 minutes long.
You may think, how? But, you know, there's writing, rewriting, shooting multiple takes, capturing screen footage, editing and re-editing.
There are likely some quick-wins I can find within the process to help speed things along, but those will come with time.
The bottom line is, for me, writing takes a long time, video content takes a long time, we've given writing a fair shake now it's video's turn. I just gotta get going with it!
Yo, That's It
Have a cool one, before summer hits.