Building Communities - Women in Cloud Native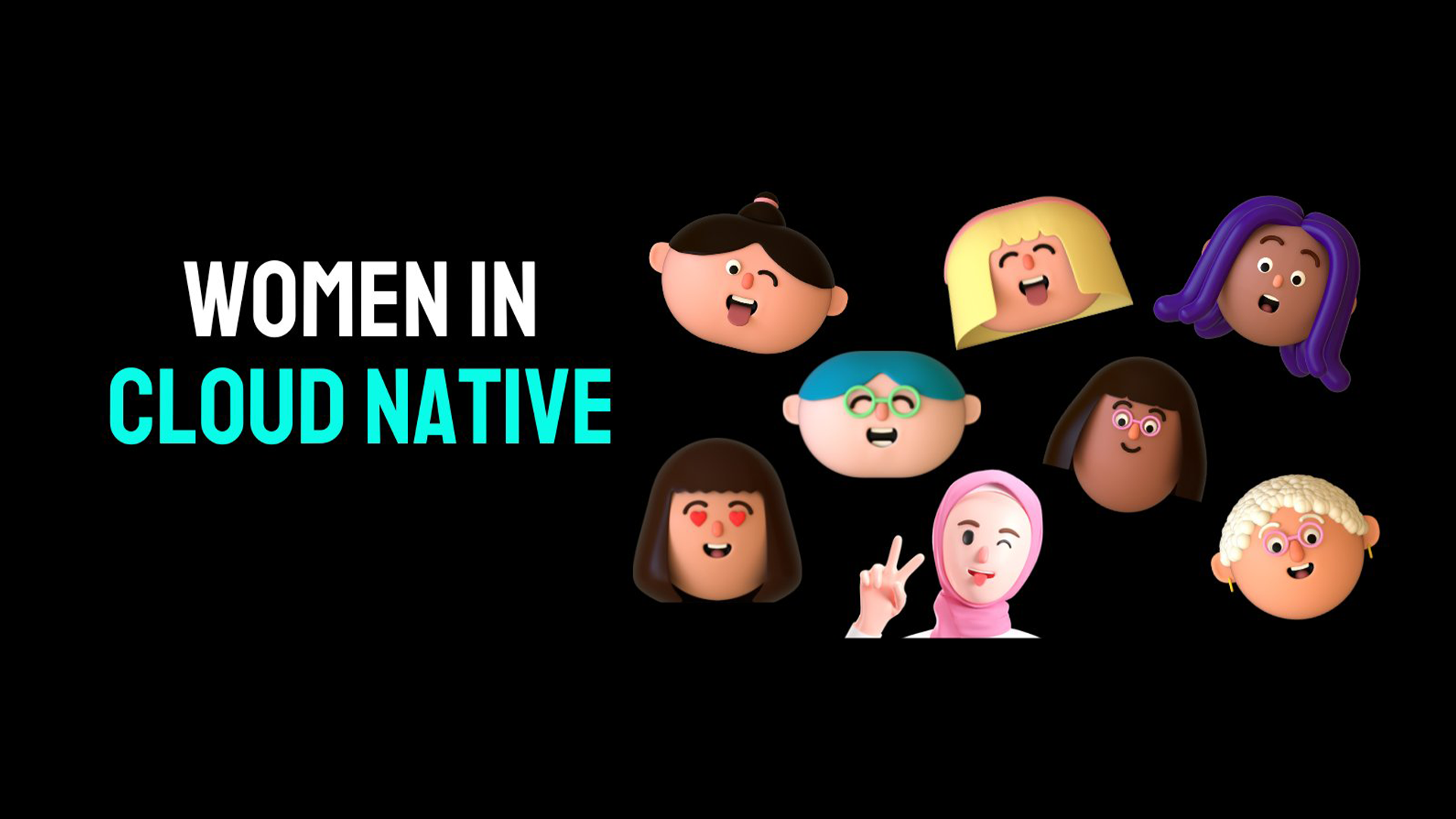 Recently, I had the opportunity to have an interview with Nancy Chauhan (Twitter, LinkedIn). A Developer Relations Engineer at Gitpod and the co-founder of Women in Cloud Native (Twitter, Discord, Hashnode) a brand new global community dedicated to the idea of - Learning and Growing in Cloud Native Space Together.
Today we will be focusing on one aspect of community creation. The Launch 🚀…and the bits before it.
What drives someone to try their hand at community creation? How do you overcome the difficulties and obstacles? How do you ensure your community is a welcoming space and be beneficial to its members? When is the correct time to make the social media announcement? What happens next?
There's no time to waste so let's do as most stories do and start at the beginning. Let's start with…
The Drive Behind The Idea
One of the interesting hurdles you can encounter when faced with the prospect of wanting to create a new community, is the question of, "Does it need to be built?" Through Nancy's experiences and her interactions with others in the field, her answer was yes.
In 2021, The CNCF (Cloud native Computing Foundation) did a Community Survey on Diversity, Equity and Inclusion and although "over 7 of 10 respondents (75%) said open source is becoming more inclusive" interestingly, of those respondents 72% identified as male.

The full survey does a deeper dive into the differences of opinion between demographics and I recommend giving it a look.
For Nancy, although there were communities which included parts of what she was looking for she didn't feel there was a way to connect effectively with other women within the Cloud Native space. A space to talk about technology, experiences and strategies with others who may have had similar experiences. A space to reach those who may have been an inspiration to you and to reach those you may wish to inspire.
This leaves the quandary: you have an idea; it seems to have a solid enough bedrock and you have the drive to make it happen, what happens next?
It Takes A Community To Build A Community.
It's often said by people somewhere, that the launch of something is one of the more critical parts to its success. There's always the worry a community could end up dead on arrival. So, how do you go about giving your community the best chance of survival?
Collaboration
Nancy did not build 'Women in Cloud Native' in a vacuum. It was an idea that started as a conversation between her and her friend, now co-founder, Vrukshali (Website, Twitter).
The initial discussions covered topics such as what need could their community fulfil? What is the driving force behind its creation? What lessons could they learn from other communities? Both the successful ones and the ones that failed.
They also had these discussions with people through their networks, networks that were created throughout their time in education and industry to gauge the interest in their idea as well as sought advice from those who had experience with starting communities. Nancy pointed out the importance of her network and how useful, supportive and encouraging they were during these discussions.
Preparation
There was a checklist that was created that needed to be completed before even thinking about announcing the community.

In the above image, there's the Website, Twitter, LinkedIn, Hashnode, YouTube and the Discord (where I took this image) all ready and created before the first announcement. All those discord channels (on the left sidebar and not all are visible within the image) have custom names and are not the default ones.
What's our message? Will it be consistent across all platforms? The 'when' of when someone encounters your community, could be anywhere, anytime. You want what you are and what you stand for to be clear, confident and easy to understand.
Will those who enter the community know how best to benefit from it? Is it clear, for those who would want to, how they could take part or contribute? In what ways could someone help, if they wanted to? These were all thoughts and ideas they needed to consider.
A question that was important to Nancy throughout this preparation process was "Why are we making this community?" Which I think resonates within the 'Women in Cloud Native' logo and branding.

The first thing that popped into my head upon seeing the logo were these song lyrics by Cyndi Lauper in 1983 - 🎵"Girls just wanna to have fun" 🎶 -  one of the early feminist anthems which, quoted from the article means, "It ….just means that girls want to have the same damn experience that any man could have." - Cyndi Lauper
It's clear there's a lot of heart behind 'Women In Cloud Native' and that shines through to me on each face featured in this logo and throughout my interview with Nancy.
Now it was time for the nerve-wracking part. Release Day. Lights. Camera…
Action
…and scene. You never quite know how something's going to go until it happens and on the grand scale of starts this is a pretty great one.
Nancy didn't want to understate how grateful she is towards the support the wider community showed towards this initiative by sharing the community and leaving comments of encouragement both on and offline.
This may have been the first step, but it looks to me like quite a motivating one and there sure was one heck of a run up to it, but now…
The Fun Begins
You've successfully lit the initial spark, but how do you keep the fire alive? It was this question that fuelled the rest of my discussion with Nancy. What's in the future for 'Women In Cloud Native'?
Now, I don't want to spoil too much, but there are several events set to be revealed in the coming weeks and the possibility of some swag for certain this, that or the other, but I've said too much and I've been bound to secrecy, probably.
Though on a more legitimate note, the start of something is always a bit of a scary time. You're not sure how everything will turn out in the end and you wonder about all the things you could do, all the things you haven't done, all the ways you may make it worse and so and so forth, it's a potentially dangerous spiral to enter.
A spiral that Nancy is taking steps to navigate through. How? Talking about it. Reaching out to people, reaching out to her community and taking stock of things as they develop. Engaging in the conversations that are taking place, listening to feedback from her members and encouraging those who are eager to contribute and take part.
Communication is on the keychain, and a roadmap is being put together. Events and activities are important to creating bonds and connections, which is one aspiration of the community.
Of course it's early days. You can't predict everything that'll happen on the ship, but you can control how you react to waves. Or something along those lines, I forget the phrase.
The Future Is In Clouds
It's been less than a month since the launch of 'Women In Cloud Native' and there's nowhere to go but up. It'll be interesting to see how it grows overtime and if you're interested in finding out more here are some resources and links featured throughout the article.
Resources and Links
Women In Cloud Native - (Website, Blog, Discord, LinkedIn, Twitter)
Nancy Chauhan, Co-Founder - (Website, LinkedIn, Twitter)
Vrukshali Torawane, Co-Founder -  (Website, LinkedIn, Twitter)
Signing Off
It's been a pleasure meeting and chatting with Nancy Chauhan and I wish 'Women in Cloud Native' all the best in the future. As I also do to you, the reader. Have a cool day!